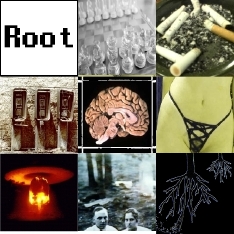 8bit | mindgame | drug

interface | mental | beaver

violent | spirit | deep

Team: Root is not scheduled to play in the next round.

Biography:
3omb.7he.5uburbs~

It is nw Mndy, Jly 19, 2004 at 7:45 PM (35.32 scnds). Th QR1 brckts hv bn pstd tdy and Root's crrnt rnkng is 1 shld. Ths dt ws collected frm 24 unq usr inpts. Ot of th 61 tms, 9 othrs hve bn gvn a smlr rnkng. Sttstcly, ths pts Root in th bttm 16.3934426% (trnctd) of all entrd tms in trms of ovrll prdctd skll lvl. 0 plyrs hv chsn Root to mk it t th fnl 10 tms. Fnlly, accrdng t th FOC2 Trnmnt Orgnzr, th obvs lder in th FOC2 Trnmnt Sccss Prdctng fld, Root wll nt likly srvv th 4th Rnd of ply.



---

All imgs, txt, & trnmnt strtgs were created on an Apple ][ running the most recent version of Auto Cad Design Software.

Threat Assessment:
Also known as RZA and SoulEraser, these are two old school players who've been out of the scene for some time. A couple of weeks of practice should get them into condition, but I think they'll find that the competition is a little more fierce than the last time they played.

Round 4 exit.

Post QR Update
They've finished in 4th place twice, but they'll have to do better than that in order to advance to round 4, as only 3 teams advance from each bracket.

1 person has predicted that this team will make the top ten.
According to him, the team will finish at place: 5



(35 ratings)
Root (root)
Starting Times
Sat, 1pm - Sat, 7pm
Sun, 1pm - Sun, 7pm

Statistics
Rank: 44 / 57
Total Points: 34
Victory Points: 27
Damage Points: 7
Damage/Game: 118
Match History
R3B4 - 6th
R2B5 - 4th
R1B1 - 4th